Family Dentistry
A Routine Dental Exam and Cleaning is a Critical Component of Maintaining a Healthy Mouth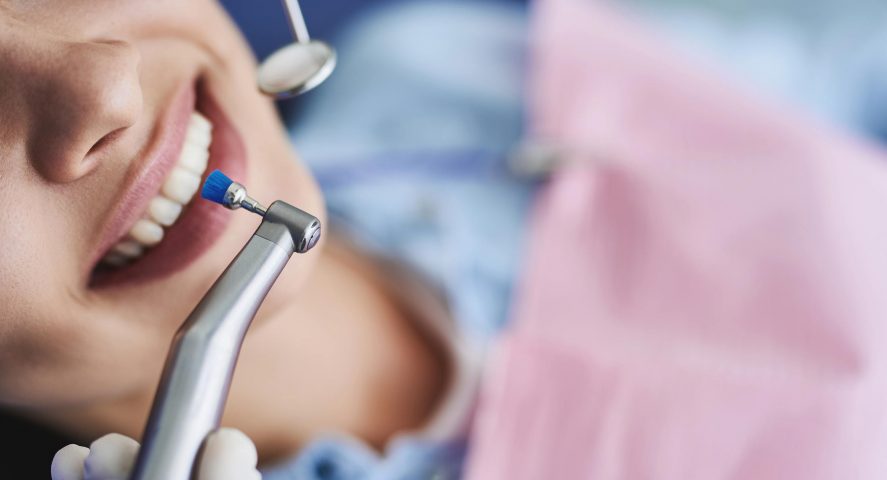 The American Dental Association offers a series of recommendations to help people maintain a healthy mouth. This includes having a dental exam and cleaning performed at least every six months. This will clean your teeth while also monitoring your mouth for any signs of cavities, oral cancer, or periodontal health problems.
The first phase of the dental checkup involves one of our dental hygienists performing a thorough dental cleaning to remove all traces of hardened tartar and plaque from your teeth. This is followed up by a dental polishing procedure to remove minor surface stains.
Our dentists will then examine your mouth. If there are any problems with tooth decay or early signs of gum disease, they will present you with treatment options. If our dentists feel it is warranted, they might recommend a preventative treatment such as dental sealants or a fluoride treatment.
The final phase of the appointment involves our dentists conducting a screening for signs of oral and pharyngeal cancer. This will involve an examination of your tongue, neck, cheek, and throat. If they find an area of concern, they will refer you to the necessary specialist for further diagnosis and treatment.
If you live in Wichita, Kansas, and you have an oral health concern, you should call 316-687-2110 to schedule a dental exam at Cambridge Family Dentistry.
Disclaimer: The views expressed in all articles published on the Cambridge Family Dentistry website do not necessarily reflect the views of our staff members at Cambridge Family Dentistry.
Schedule an Appointment
Please contact us by phone at (316) 687-2110 or through our online Request an Appointment form to schedule an appointment. Patients are eligible for a free consultation or second opinion!
Contact Us